March marks Women's History Month and, in particular, Friday, March 8th marks the 108th International Women's Day.  
So What is International Women's Day?
It's a day to celebrate womanhood and the achievements of women, but it's also about sharing stories and keeping memories. In a 2012 Washington Post interview, Gloria Steinem got to the heart of the need for the day, "The loss of memory is the source of oppression. For centuries, women's stories weren't told. Women had no place at the campfire."
International Women's Day is a day to take our place at the proverbial campfire and share the stories so they stay with us, the next generation, and the generation after that.
So grab a log, a beverage of choice (our current favourite is a hot toddy), a warm blanket and join us by the campfire while we get to know a few of our fearless females from our past and present.
Let's start with a few fun "Did you know?" facts. From that same Post article, in three short paragraphs I learned:
Mozart had a sister who he considered to be more talented

Ella Baker predated Martin Luther King as a prominent civil- and human-rights activist

And, what I deem the most fascinating, Lewis and Clark's guide and translator (so the one who was on the SAME trip as the men) was PREGNANT, NURSING, and CARRYING A TODDLER!!!
Another interesting fact: Ruth Bader Ginsberg (Notorious RBG, as we like to lovingly call her) graduated the top of Columbia Law School, but we already knew that one thanks to the Academy Award nominated CNN documentary "RGB" (go watch it if you haven't yet!).
Is the fire keeping you warm? How about that hot toddy? No? That's okay, we have a few more stories to warm your heart.
Since we are in the business of sharing good stories and 95% of our artisan partners are social enterprises or charitable organizations run by women, we thought we'd take this opportunity to share with you a few of their stories that drew us to them and celebrate all the good work they're doing. So gather around, friends. Here are few other notable campfire stories:
While helping build a women's shelter in Chimbote, Peru, Joy McBrien heard countless stories of abuse, survival and resilience. Recognizing that women are more easily able to leave situations of domestic abuse if they're economically self-sufficient, Joy founded Fair Anita as a way to provide these women sustainable income (paying 3x the local minimum wage) and access to resources they need.
Joy McBrien, Fair Anita Founder
Today, Fair Anita creates opportunities for 8000 talented women in 16 countries! Last year, they invested over $300,000 in their artisan partners around the world. How has Joy and her team achieved that? Well, if you follow along Joy's
IG stories
, it appears with a level of energy we can only aspire to have, but also because the Fair Anita team acts as a conduit between the artisans and the US market working with her partners to bring more North American-friendly designs. As Joy outlined in an
interview for the Riveter Magazine
, "I don't want anyone to purchase anything because of sympathy or pity or guilt. I don't want it to be, "Look at this woman, poor her, you can make her life better." I want it to be, "Do you like that? This is who made it. She's sweet!"
---
---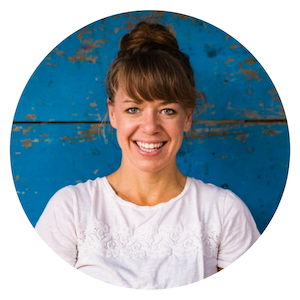 Amanda Zehner, Living Threads Co. Founder
Back in December, we profiled Amanda Zehner, founder of Living Threads Co., but we will always take the opportunity to give a shout out to our amazing partners and call attention to all the good they're doing.
Amanda launched Living Threads Co. after working in international development in Guatemala, Nicaragua, and Honduras. She was inspired by the women artisans in these countries, but also recognized the challenges they faced including access to markets, credit, design, and training.
Today, Amanda has partnered with the National Museum of Women in the Arts and La Puerta Abierta Learning Center in Washington, DC to launch a
Global Artisan Exchange
to provide a "unique opportunity of cultural exchange, preservation of traditional craft, learning, and professional development."
---
---
It's no surprise Christal Earle's company is called Brave Soles.
What most of us would consider an impossible situation, Christal was forced to rebuild her life in two different countries—Canada, where her career was based, and the Dominican Republic, where her adopted daughter couldn't leave. Christal turned lemons into lemonade or, more appropriately, old rubber tires into beautiful shoes and accessories and co-founded Brave Soles in 2017, a conscious brand of beautiful leather bags and footwear made from upcycled rubber tires.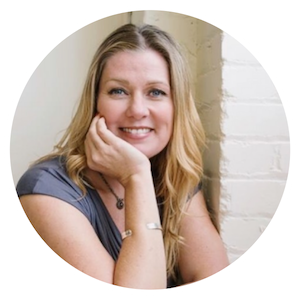 Christal Earle, Brave Soles Co-Founder
Today, Christal continues to split her time between Toronto and Cabarete, D.R. and is busy building a conscious fashion products that customers can love, not only because they're well-made, comfortable (seriously, we wear their sandals all. summer. long.) and look great, but because they are transparent about how they treat the earth, their employees, suppliers, and customers (spoiler alert: it's pretty darn good!). In fact, last year alone, Brave Soles upcycled over 700 large truck tires, kept 87 cars off the road for a day, and saved 117,240 hours of light bulb energy.
---
---
Laurinda Lee-Retter, Brave Soles Co-Founder
Although Laurinda always had the pull of entrepreneurship, she was also pulled in the direction of doing something that positively contributed to the community. The perfect ingredients for a social enterprise. Laurinda founded
Kind Karma Co.
in 2017.  
As a youth, Laurinda found jewelry making to be incredibly therapeutic and realized that it could serve the same purpose for at-risk and homeless youth while also giving them the opportunity to learn new skills, a flexible work schedule, and profit sharing to work towards achieving their own goals.
Today, Laurinda works closely with the youth she employs to not only ensure Kind Karma Co. provides beautiful handcrafted jewelry to its customers, but also to empower the youth to design their own lines (which we are excited to add to our gift offerings soon!).
---
---
One common thread between these women's stories? They're all working towards equality, not just for themselves as they carve out a place in the traditionally male-dominated entrepreneurial space, but also for all of the women they work with from marginalized communities whether here in Toronto or across the world in Vietnam. As Steinem put it, "The story of women's struggle for equality belongs to no single feminist, nor to any one organization, but to the collective efforts of all who care about human rights."
So keep stoking the fire and keep those campfire stories going! Happy International Women's Day!
---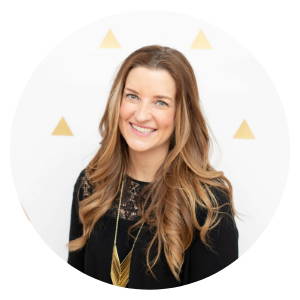 CHRISTINE LELACHEUR
Recovering fast-aholic with a penchant for giving thoughtful gifts and doing good.